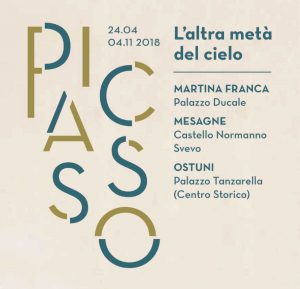 Coming in Puglia all the genius of Picasso, in a land of traits similar to that of the artist originally, the Spain.
The warmth and beauty of the sea, are just some of the aspects that are common to two extraordinary land that gave birth to artists become an international symbol of art like 'Iberian Picasso.
The project exhibition that will take from the 24 April until the 4 November is titled "The other half of the sky"And it will affect three towns Puglia: Martina Franca (in the province of Taranto), Ostuni and Mesagne (in the province of Brindisi).
The exhibition will affect three historic places: Ducal Palacewildflowers, Palazzo Tanzarella Ostuni and Castle Mesagne.
One look on Women's world, with a focus particularly women who loved the great artist, This is the subject of the works of Pablo Picasso which will be hosted in Heel of Italy, in some of the nicest towns in the region and appreciated.
The project was presented a few days ago by the cultural Metamorphosis, with the logistic and organizational support of Federalberghi Puglia e Federalberghi Brindisi, as well as the consortium of Apulian tour operators "Welcome in Puglia".
The project aims to combine the quality of the artistic proposal to that land with his proverbial hospitality.
A event who will talk about Apulia around the world and that will surely attract many tourists,art lovers and curious international.
The exposure will be widespread by the Francesco Gallo Mazzeo, with a total of about 300 works including 3 oil, 159 graphic, 35 pottery, a drawing, a watercolor by Dora Maar, 19 graphical Francoise Gilot, 80 photographs signed by Edward Quinn and finally 8 images of Robert Capa.
A big exhibition with which a path which will hopefully opens can last over time, with the work of an absolute artist, an acknowledged master in the world.
The proposal was immediately welcomed by the local governments, who proceeded to organize various experiential packages that allow you to visit the exhibition in engaging and innovative way, with walking or cycling.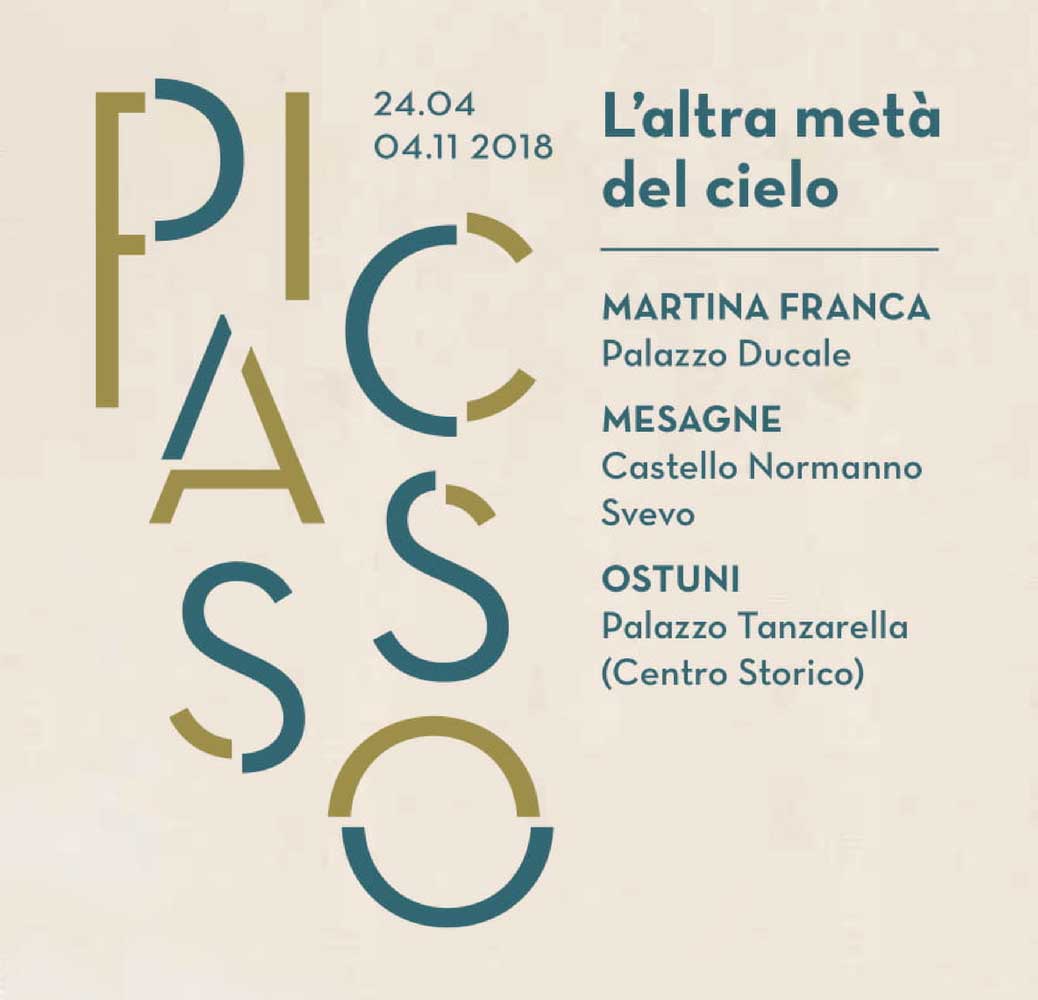 Watch the video